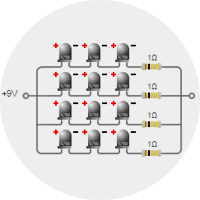 LEDCALCULATOR.NET
The go-to site for designing your circuit!! Type in your desired specifications and it will show you exactly how to build your circuit, including what type of resistors you'll need and where to place them.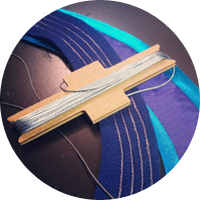 E-TEXTILES - Conductive Thread
A nice intro to condutive thread, how to sew with it, and where to get it.
E-TEXTILES - Video Tutorial
This video details how to sew a simple circuit using conductive thread, and shows how you can turn your LEDs into sewable "beads"!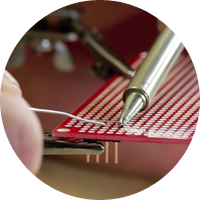 SOLDERING - How to Solder Video
Soldering is really easy and not as scary as you think … it's like hot glue, but metal! This video covers the basics of soldering and has some nice closeups of the process, which is pretty much all you need to know!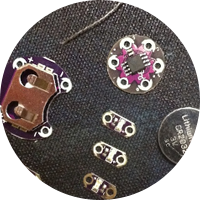 ARDUINO - Using the LilyTwinkle
A great intro to Arduino using the pre-programmed LilyTwinkle board! You can sew your circuit like they show in this tutorial, OR you can use wires and solder. You can also use regular LEDs if preferred, either soldered or sewn.